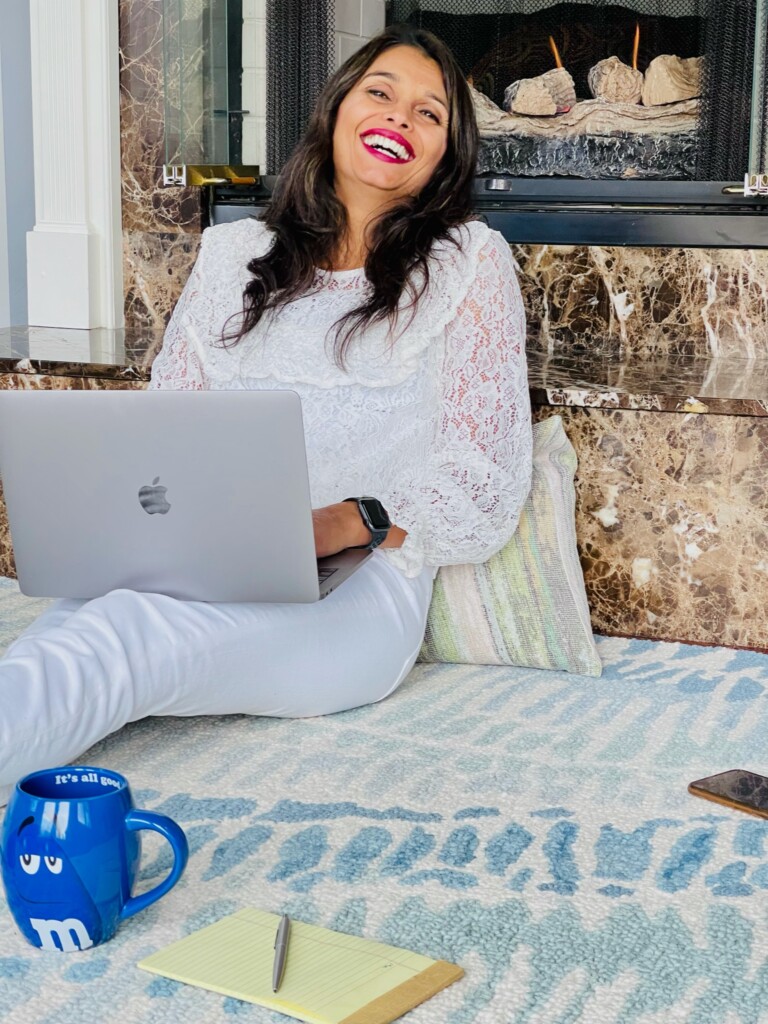 About Me
Hi, I'm Gurpreet! I haven't always been a "mental health warrior." There was a time when things weren't how I wanted them to be. There was a time when I wanted to give up. There was a time when I needed someone to guide me in the right direction. There was a time when I needed to learn the importance of self-love and embrace my true Self to be and feel whole.
I started my wellness journey almost two decades ago when I was just a college student. As a pre-med student, I suffered from major depression my sophomore year. During this depression, I enrolled in a required undergrad psychology course. This was the beginning of it all. I fell in love with psychology.  Not only was the content fascinating, but it was real. I could relate to the course because I was suffering from it. Fast forward through a year-long battle with my dad, and I finally switched my major from biology to psychology. That was the first obstacle I conquered to embark on my journey towards healing.
Through the beginning of this journey, I was clinically depressed with suicidal ideation. My self-esteem was nonexistent. I thought there was no way I would ever feel happy or deserve to be happy. For some reason, I wanted to go on this journey and find out for myself if there was anything worthwhile within me. While I was learning about types of mental health disorders and philosophies of treatment, I was also learning about myself.  This journey has taught me to face my fears & flaws and look them in the eye in order to overcome them. The strength I gained came from within by getting rid of my own dark shadows and shedding light in my dark corners. This journey has taught me to be kind, loving, and non-judgmental towards myself, which has been the core of my healing. Most importantly, this journey has made me realize that I don't have to "do or be" anything to deserve to feel happy. This was, and still is, game-changing for me. I moved from fear to grace, and I am here as a service to guide you on this journey as well. It is very gratifying for me to see someone who feels stuck move to action and feel in control of their own destination instead of a victim of life. Honestly, witnessing this transition is priceless.
Along the way, I have earned 3 degrees (Bachelors, Masters, and Doctorate) in psychology and became a Licensed Professional Counselor in four different states. I currently practice in New Jersey. I look forward to my days of being of service to people when they most need it. I feel energetic and alive when I look people in the eyes and tell them that they are already connected "Enough" and don't have to "be or do" anything to deserve love and happiness from the Universe. It's here already waiting for you.
Doing the inner work and embracing my flaws were not easy, but they are very rewarding once you do it. The good news is that you don't have to do it alone. You have to be courageous enough and willing to commit to doing the work to embrace your "not-so-good Self" so you feel free, happy, and joyful. Let's start the journey together!!