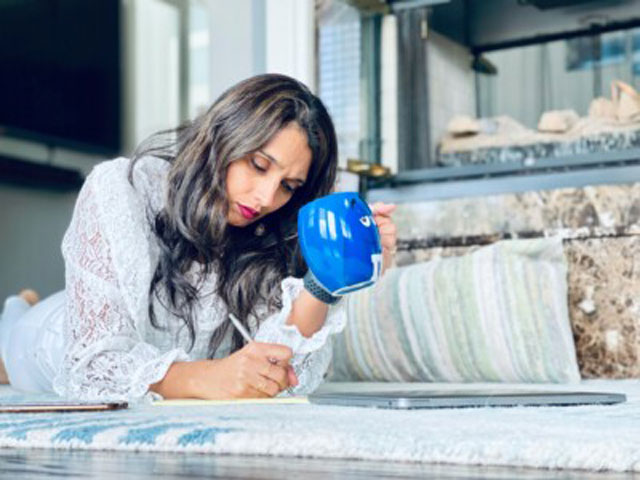 Let's Get Happy!
How often do you feel overwhelmed? You take more and more on your shoulders, and end up feeling anxious and worried. The time runs through your hands, and you just don't get enough hours in your day. Happiness seems impossible.
We all want to achieve more, yet our desires can hit emotional or psychological roadblocks. Before taking care of the world, we have to take care of ourselves. Whether we're working as individuals or as part of a group, we have to give ourselves love, empathy, happiness, before we can give those things to others, and before we can create something great for ourselves.
Finding ways to care for yourself and spark happiness is an ongoing journey. I am a self-help enthusiast and explorer of the connections among counseling, Eastern philosophies, and quantum mechanics. I earned my doctorate degree in education and counseling psychology, and I have worked to support mental health for 17 years.
I speak at corporate trainings, workshops, university lectures, keynote presentations, and more. I provide custom training programs dealing with workplace civility, change management, depression, disengaged workers, burnout, self-care, and mental health to organizations including the Department of Health & Human Services USA. I also write articles for publications including American Counseling Association (ACA), Entrepreneur, and Brainz magazines.
Now I'm excited to share the knowledge I've gained with you! So let me teach you how to be selfish – in a good way – and fill your own cup first. Learn to love yourself, learn to put yourself first, and start enjoying your life!
Ready to bring more happiness to your world?
Let's talk about corporate training sessions and workshops, keynote and supporting speeches, bespoke digital courses, one-on-one consulting, mentoring, and other ways I can help.
Want to join me at an event?
Check out these upcoming events and seminars, where I help my community grow and explore their "not-so-perfect" selves. Or contact me to set up a custom program designed to address your needs, or those of your team.
Let's hang out on social media
On LinkedIn, Facebook, and Medium, I share my knowledge, experience, and research in digestible bites. I'll encourage, empower, and remind you about the importance of inner work and how to get started on this journey.